Wichita KS Real Estate
Let me put my years of Top Producing Real Estate experience to work for you. In today's real estate market you need to work with a Real Estate professional you can trust and rely on with proven past results. I have been here through some of the toughest financial times, 9% interest in the mid-90's, the attacks of September 11th, the mortgage meltdown of 2008-2009. As a lifelong Wichitan and REALTOR® since 1994, I have weathered many changes. Let me navigate the storms for you!
My top priority is to provide excellent customer service through local market knowledge and technology. In today's real estate market, you need to work with a real estate professional you can trust. I am dedicated to providing the absolute finest service and expertise possible for my clients. Whether you are buying, building or selling your primary residence, a second home, or relocating to a new neighborhood, I can help make your home ownership dreams come true.
Whether in the buying or selling process, my website offers a wealth of information to help you.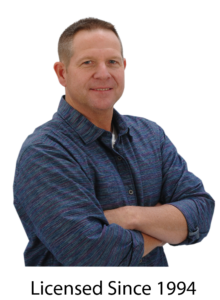 Greg Robson
Get in Touch!
I am here for you! Feel free to get in touch with all your real estate needs. I will ensure that you get a prompt response!